Spring is Granville Island's best season. The afternoons are (mostly) sunny. The gulls aren't (too) pushy. The docks get that beautiful golden hour colour to them come early evening.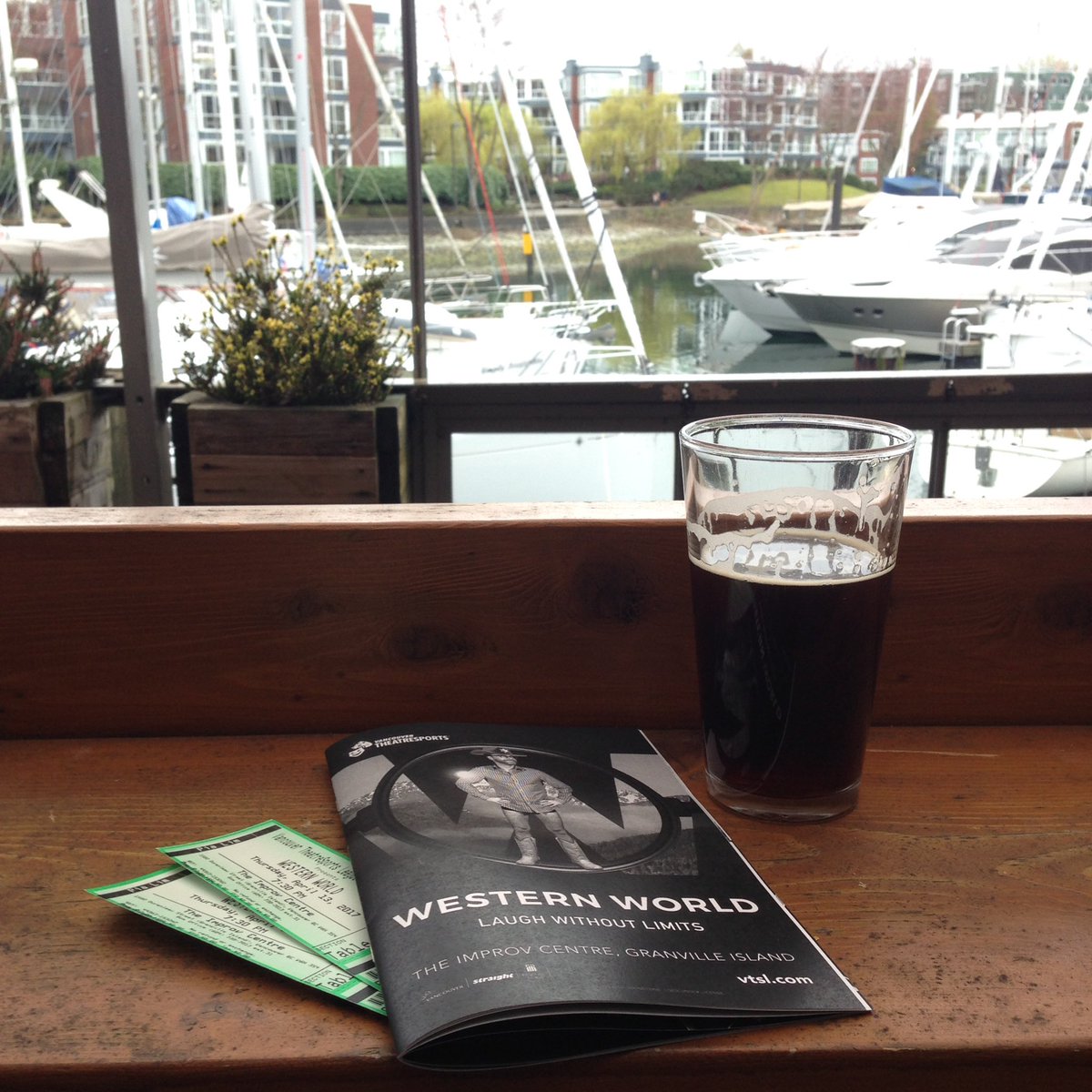 If you're like me, and dress in ambitiously spring fashion in mid-April, you'll be needing somewhere to duck into when the sun sets and the chill sets in. As always, Vancouver Theatre Sports League is here to welcome you with witty banter and hearty laughs.
This time around, they're riffing off of HBO's hit series Westworld. In the series, ultra-lifelike robots man an amusement park where visitors can relive the wild, wild, west. In VTSL's Western World, the players act out increasingly ridiculous scenarios molded by audience suggestions.
This show is a lot more long-form improv. There's an outline of stories the narrator, that dapper fellow in the suit below, tells about the town of Sweet Water.
There are shoot-outs, saloons, horse chases, and good old fashioned family drama, all doused in rootin', tootin', ol' west accents. All the fun in improv is in interacting with the show and watching the talented players banter back and forth. This time, I managed to get a prompt in! An old Oregon Trail classic that meant the poor founder of Sweet Water died of darned dysentery.
The crowd is always so fun and engaged at these shows! If you find yourself wandering around Granville Island this spring, drop by VTSL and pick up a couple of tickets. It's worth it just for all the cowboy puns, I promise.
Western World runs from now until May 13th every Thursday, Friday, and Saturday night at 7:30pm. Get more information and ticket prices here.